*NEW* Digital Badging
NorQuest College is now offering digital badges. Learners who complete the Cannabis Trimming & Production online course and on-site training will receive digital course badges that can be shared with potential employers and on social media sites, such as LinkedIn. For more information please check out our digital badge information page here.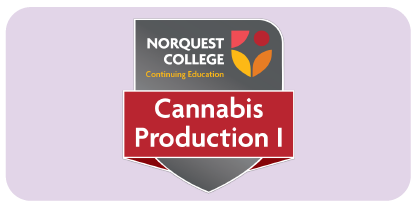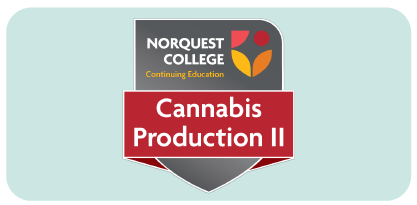 Starting January 2021, NorQuest College will have a steady stream of trimming work experience placements in Cannabis Companies like Freedom Cannabis, Parkland Flower, and Hybrid Infusions
About our Cannabis Courses
Legal cannabis production is evolving and there is so much more to it than just growing and trimming plants. Licensed producers grow million dollar crops that are at risk of failure if production workers do not understand the plant and Health Canada protocols! The Cannabis Trimming & Production course covers not only the practical skills of cannabis production, but the knowledge you need to start a successful, fast growing career. Topics covered include: the history of prohibition, sanitation and security protocols, the science behind the plant, medicinal use of cannabis, and much more. The last module of the course includes career highlight interviews from a licensed producer to help learners understand just how big this opportunity is, and how many different people it applies to!
The digital learner manual that comes with the online course has tips and information on how to successfully apply for a job in the cannabis industry. Learners who complete the online course can apply to participate in on-site training at a local licensed cultivator. The on-site training allows learners to apply their skills and utilize real world processes while learning about different job roles and what it takes to be successful.
Product Offering

There are a lot of opportunities for careers in cannabis; this course explores the knowledge required for learners to become competitive candidates for cannabis trimming and production jobs, or for those who are looking to enhance their understanding and pivot their careers into the cannabis sector. Learners will be taught the theories and procedures required for successful cannabis production, and will understand why cannabis in Canada is produced the way it is.

More InfoRegister Now

Product Offering

Learners who complete the online course can apply for this exciting opportunity to experience cannabis production first hand at a local licensed producer.

Interested learners can sign-up to a notification list by emailing their certificate of completion for the online course to continuingeducation@norquest.ca