Start farming hemp!
The Hemp Farming course provides an overview of scale production techniques for industrial hemp. Information about different end uses, planning and production strategy, conventional vs. organic production, and harvest management techniques will be covered within the modules. The course concludes with a series of farmer stories that explore the differences in southern, central, and northern growing climates.
This course is divided into five (5) modules. Each module is self paced and is one hour in duration. By the end of each module, you will be able to:
Module 1: Introduction to Hemp Farming
Explore differences between hemp and more common staple crops
Differentiate between good and bad hemp crops
Identify farming adjustments that may need to be made for hemp
Explore common myths and misconceptions about hemp
Module 2: Economics of Hemp Production for Different End Uses
Describe the market for hemp for industrial applications
Describe the market for hemp for food applications
Describe the market for hemp for health applications
Describe the market for dual-purpose crops
Module 3: Planning and Production Strategy
Explain what cover crops are and how they are beneficial to soil management and hemp growing
Explain what intercrops are and how they are beneficial to soil management and hemp growing
Explain what crop rotation is and how it is beneficial to soil management and hemp growing
Describe the necessary soil conditions for hemp crops, what soil tests can show, and how to use soil test results to improve your production
Identify which hemp varieties are best for which end purpose
Explain water management as it applies to hemp crops
Module 4: Organic vs. Conventional
Explain the parameters surrounding field selection
Explain aspects of field preparation, including considerations for weed pressure
Describe the major components of seeding
Explain what quality stand establishment is
Differentiate between organic and conventional fertilizer options and methodologies
Identify different nutrient tests and how to collect samples
Differentiate between organic and conventional pest control options
Describe the impact that weather can have on growth
Module 5: Harvest Management
Describe the basic differentiations in harvesting hemp for grain, fibre, and CBD
Identify harvest timing indicators for grain, fibre, and CBD
Identify the purpose of the various equipment needed for seed and fibre harvest
Describe best practices for post-harvest grain and fibre handling and storage
Explain considerations of quality in hemp harvested for grain, fibre, and CBD
Farmer Stories
Southern Farmer: Will Van Roessel, Bow Island, Alberta
Central Farmer: Brian Rozmahel, Viking, Alberta
Northern Farmer: Russell Friesen, La Crete, Alberta
Northern Farmer: James Thiessen, La Crete, Alberta
In the news
Testimonial
"This course addresses unmet needs of the growers for comprehensive knowledge regarding hemp husbandry for grain, fibre and bioactive compounds. Often complex issues of production of this multipurpose crop are conveyed in a very palatable fashion with the use of several interactive platforms that include video clips of industry experts sharing with the audience their tips and "secrets", animated, visually attractive cartoons illustrating crop production and handling and imbedded quizzes that greatly facilitated learning process. I highly recommend this course to both the prospect farmers and those who want to systematize their rudimentary knowledge about hemp."
Jan Slaski, Senior Researcher and Team Lead at InnoTech Alberta, Director of the Canadian Hemp Trade Alliance.
"… This is the most information I have ever had regarding hemp production. I guess 1 thing [learned] would be how every part of the plant can be used and the steps to harvesting depending on the purpose of the end product." – Amanda Ouellet, Wanham AB
"The course is laid out very well! The input from the actual farmers is excellent. It was interesting to see the diversity of the plant, and that 100% of the hemp plant can be used." - Jeff Czaplan, Kelowna BC
"...Hemp can be an interesting, challenging, and rewarding crop to grow. Another reward for sure is that it seems fun." - Jeffrey Morgan, Edmonton AB
"I thought the course was well prepared and put together. As industry information becomes more clear or changes over the years it would be informative to have those sections updated. Videos were well done and informative." -Jordan Schmidt, Lethbridge AB
"I think this was a great learning tool and appreciate it very much." - Kevin Tibbo, Weyburn SK
"I thought this course was great. Having the videos at the end really brought all the information into useable data." - Sandra McIntosh, Drayton Valley AB
"I have completed the course and enjoyed every moment of it! I hope NorQuest offers more courses…This opportunity to learn about hemp and its amazing properties is definitely beneficial as I look forward to planting my first crop! My Mom and I are looking forward to being the first "women" farmers in our area to grow!" – Angie Wilton, Delta BC
Content Contributors
New to the course, Jean-Guy will be answering all of your hemp farming questions and engaging on the student forum online.
InnoTech Alberta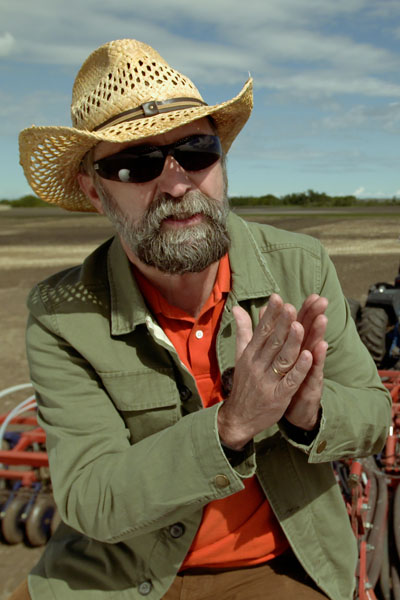 Jan Slaski
Jan Slaski is an Agrologist and the course advisor for the Hemp Farmer course. Jan Slaski is the Senior Researcher and Team Lead at InnoTech Alberta and a Director of the Canadian Hemp Trade Alliance.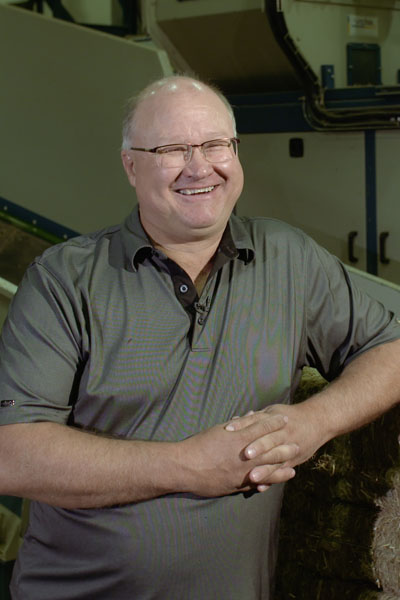 Byron James
Byron James is a supervisor, at the Research Farm and Pilot Facilitates at InnoTech Alberta. Byron owns a farm near Vegreville, Alberta.
UniSeeds Inc.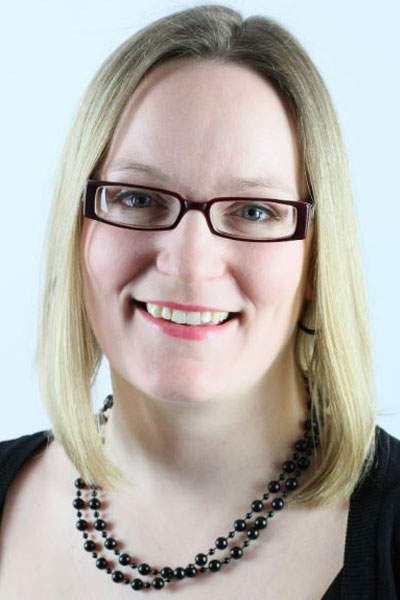 Keanan Stone
Keanan Stone is currently General Manager of Valley Bio Limited, a registered seed establishment and varietal research site, as well as UniSeeds Inc., an agri-business focused on development and marketing of industrial hemp cultivars.
Together with her husband Reuben, Keanan and Reuben also run Stone Farms, a 1000 acre seed production farm specializing in niche crop and high pedigree seed production. Reuben Stone is a proud fourth generation farmer in Lower Stafford, Ontario.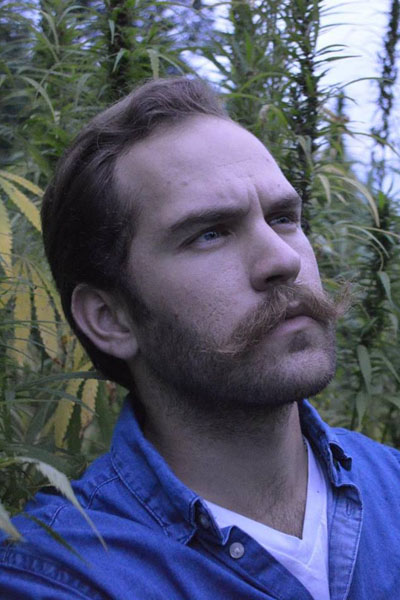 Jean-Guy Vaillancourt
Jean-Guy has a specialisation in organic agriculture that has been developed from his previous work experience as an Agriculture Technician for UniSeeds and Marc Bercier Seed Cleaning, with Homestead Organics and the studies accomplished at the University of Laval. Jean-Guy recently challenged his Certified Crop Advisor examination and passed with flying colours.
Canadian Hemp Trade Alliance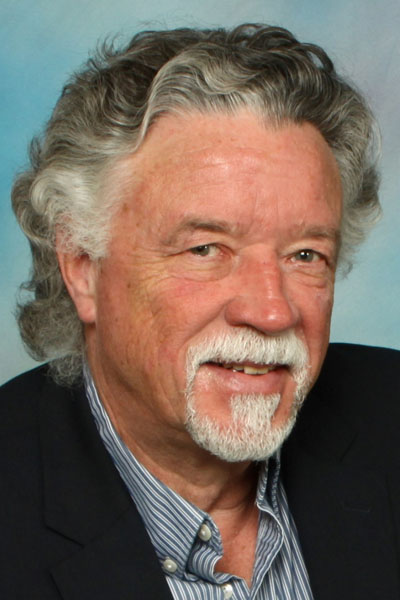 Russ Crawford
Russ Crawford is the President of the Canadian Hemp Trade Alliance. Russ Crawford developed the content for the economics of hemp production for different end uses module.
Mackenzie Applied Research Association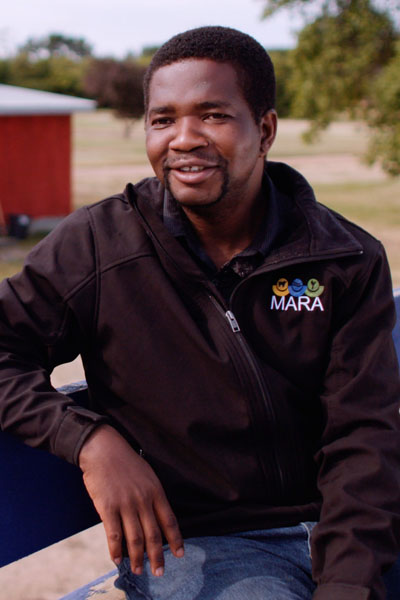 Dr. Jacob Marfo
Jacob Marfo formerly worked for the Mackenzie Applied Research Association in Fort Vermillion, Alberta. His research looked at organic and conventional production and has looked at crop cover, intercrop planting, organic fertilizers, and crops for fiber research.
Does this class have an instructor?
This class is interactive, self-paced, and designed for students to take in the comfort of their own home, at their own pace.
We have filmed subject matter experts talking about hemp farming as a way to provide specialized knowledge from a range of highly-qualified hemp experts and industry professionals.
What is the learning experience like?
After registering in the course you will automatically receive an email with access instructions and a link to the online learning platform (Moodle). When you access the online learning platform the course will be visible on your personal "dashboard." Each module in the course is designed as a completely immersive experience with slides, voice-over, videos, and quizzes. Learners will need to view the content and answer the quiz questions to progress to the next module. After each module, learners will receive a badge. A certificate of completion will be granted to those that complete the course in entirety.
What can I expect for quizzes and test?
There will be multiple choice questions within the course modules. All quizzes and assignments are designed to be accessible and easy to complete by learners with a busy schedule. By engaging on the course content within each module, you will have the answers to each evaluation.
How much time will I need to spend?
Each of the five module will take 1 hour to complete, for a total of 5 hours of content. There are 4 farmer stories that are each 10 to 30 minutes in duration, totaling 72 minutes of video.
How long will I have access to the class?
Each registrant will have 3 months to access the course content from the time that they pay for the class.
Is this course suited to farmers in countries other than Canada?
The first two modules, Introduction to Hemp Farming, and Economics of Hemp Production for Different End Uses, reference Canadian regulations. The modules about crop planning and production, crop management, and harvest management are applicable to an international audience and provide general information about growing hemp. The course is setup so that viewers can jump to modules they are interested in.
What is the refund policy?
Refunds will not be issued for this course.